Frequently Asked Questions
Frequently Asked Questions
For your convenience, our most common customer questions are answered right here.
Not finding what you want? Reach out directly through our Contact Us page.
Do you offer pickup and delivery?
Yes we do, and there is NO charge for it! It is included with cleaning.
It also covers moving furniture off of rug(s), and placing the furniture back on the rug(s) when we deliver them.
We cannot move electronics or small breakables, but all of the heavy couches, tables and chairs, we have you covered.
Will my rug shrink in the wash?
It's possible. Similar to buying a new cotton shirt, or a wool sweater. The first time you wash it at home, it can snug up a little bit, but nothing drastic. Similarly, a rug going through its very first deep cleaning, can snug up a little.
For example: if your rug is 9ft x 12ft, it MAY be 8.11ft x 11.11ft when done. But that does not always happen, and if it does, it typically only happens once and will not continue to shrink with continued washing.
Can I bring my rug(s) to your location?
Yes! We are open Mon-Fri 9-5 or Sat 9-2 you can come by anytime and drop them off, no need to make an appointment.
You also receive a 20% discount off the cleaning for bringing them into us!
Do you repair rugs?
Yes! We can offer you multiple options.
From a basic repair if wanted to actually re-weaving a rug if desired.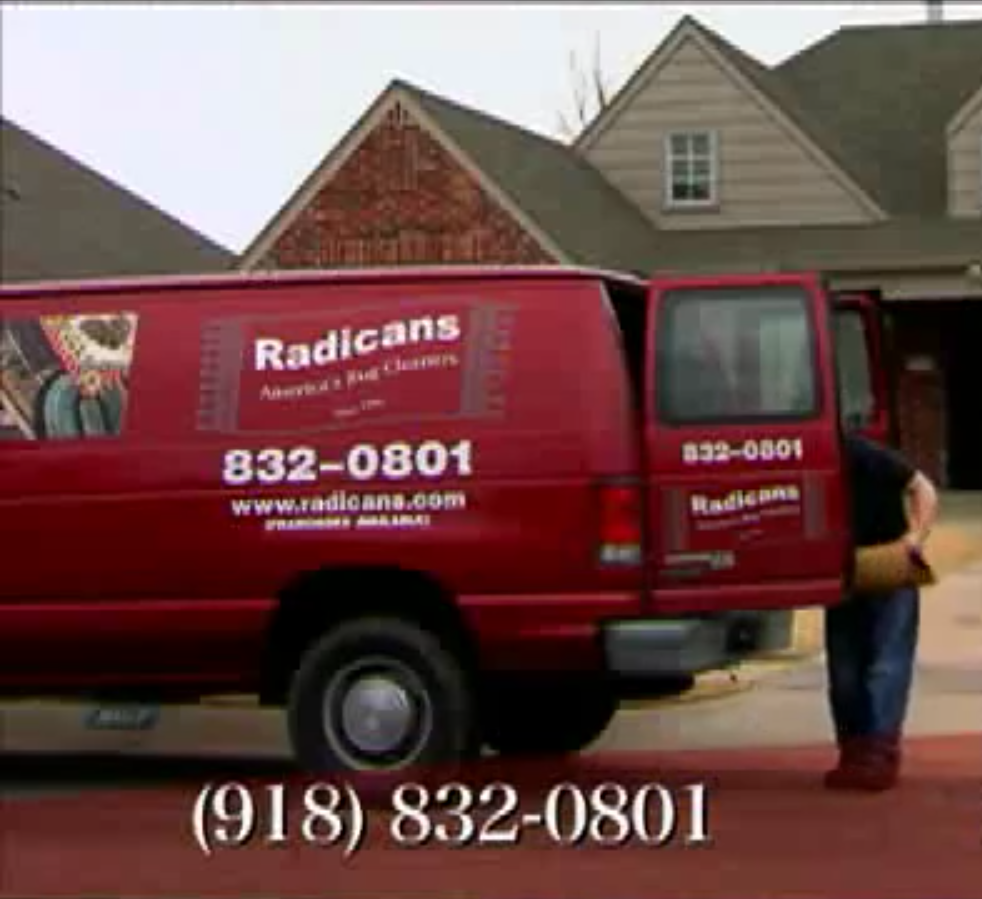 Radicans Rug Cleaners
4004 E. 11th St.
Tulsa, Oklahoma
(918) 832-0801

Testimonial
"They went way beyond the call of duty to clean one very hard spot on my rug. My rugs looks like new!"
Radicans Rug Cleaners
4004 E. 11th St.
Tulsa, Oklahoma
(918) 832-0801
Our Hours
Mon-Fri 9am-5pm
 Sat 9am-1pm
Sun Closed