Testimonials
We strive to provide the most outstanding service experience with excellence and are so grateful when our customers respond with client reviews like the following:
Long time Tulsa business – excellent reputation, polite and helpful.
D. Terral
Explained the service, extremely helpful staff, great attitude and good quality service.
J. McNultyl
Good cleaning job on my rugs!
J. Scheiper
They went way beyond the call of duty to clean one very hard spot on my rug.  My rugs looks like new!
Janet N.
Quality cleaning, won't take my rugs anywhere else. Courteous staff. My family has used your services for two+ generations. You have been the renowned cleaning service for 60+ years.
E. Donovan
Very professional and helpful.
A. Todd
At a time when most businesses have lost the art of great customer service, you guys exemplified it to the max. Very Impressed
K. Hunton
Friendly & Good work

– S. McDonald (3/15/17)
Convenient…very responsible

– R. Hand (1/22/17)
The people are respectful and make you feel like exactly what you want is the most important thing in their world.

– S. Martin (2/15/17)
Quality of cleaning, professionalism and courteous personnel.  Personnel is very professional and quality of service is outstanding.

– J. Walser (08/15/16)
So polite & friendly.  Always a great experience dealing with Radicans.

-B. Barbosa/Tuff Flooring  (05/10/16)
What did you like most about Radicans? Professional rug cleaning and staff

– J. Shepard (4/29/2016)
Fantastic job cleaning my rug

– J. McCollum (4/15/2016)
Really glad I asked a friend who I should use for a really soiled rug.  She said without a doubt Radicans.

– D. Stupp (4/01/2016)
Thorough, excellent attention to detail.

– N. Hammond (3/02/2016)
We were greeted most professionally & courteously, very impressive customer service. Rug cleaning quality was very good. An enjoyable experience.

– M. Hill (2/28/2016)
The quality of the workmanship in restoring a rug that had been maltreated for decades was exceptional!

– C. Lane (2/23/2016)
You all are fast, polite & really care about customer satisfaction.

– K. Wann (01/11/2015)
What did you like MOST about Radicans?

Close, nice people, reliable, knowledgeable, excellent services, been using for many years.

– B. Pinkerton (01/06/16)
Quality of work. I have been using Radicans for over 20 years & they have always delivered the best service and products – simply the best in town

– R. Nordstrom (01/04/16)
What did you like MOST about Radicans?

The interest in my rug

– M. Benear (01/02/16)
What did you like MOST about Radicans?

That I spoke directly to staff who knew how the work would be done.

– E. Arnold (12/28/15)
What did you like MOST about Radicans?

Service & staff, quality of work.

– A. Cassidy (12/11/15)
I have absolutely nothing to complain about. I guess what I like most is they have always worked on our schedule

– M. Ridenhour (12/10/15)
Everyone was very professional and liked what they do.

– S. King (12/07/15)
I always know my rugs are in experienced hands.

– B. Hall (12/01/15)
Very accommodating and friendly staff. Been using Radicans for year! Always do a super job – especially careful with old rugs, they make them like new.

– G. Shallcross (11/29/15)
What did you like MOST about Radicans?

Service, personnel, quality

– B. Weaver (11/05/15)
Really appropriate personnel, they are so nice. Rug looks terrific, this was a great experience.

– M. Finegan (10/31/15)
Great local company!

– D. Baldwin (10/20/15)
What did you like MOST about Radicans?

People, staff knew what they were talking about! Their information was always accurate, correct.

All of the staff is extremely nice and helpful!

– B. Capps (10/13/15)
What did you like MOST about Radicans?

Trustworthiness, efficiency, honest & does a super job!

– D. Reynolds (10/07/15)
Great work & service

– S. Mcdonald (10/01/15)
Very nice & good service – rugs look like new!

– J. Culver – 09/12/15
Friendly and polite treatment, professionalism, good work.

– C. Parsons (08/31/15)
Quality service, excellent responsible staff.

– R. Hand (08/15/15)
Always courteous & professional on the phone and when in the shop.

– M. Carpenter (07/15/15)
What did you like MOST about Radicans?

Everything! Great customer service and great job on rugs! Great experience overall and our rugs look amazing!

– M. McKee (6/19/15)
What did you like LEAST about Radicans?

Why even ask, everything was great!

– P. Lansford (6/9/15)
They are willing to go the extra mile
–T. Malaby (04/26/17)
Friendly, helpful, informative, definitely focused on doing a great job and it reflects in the quality of the work.
–K. Redyke (05/04/17)
What did you like MOST about Radicans?
The personal service and the information on how you clean rugs.
–J. Sevenoaks (02/27/17)
Excellent service!  We were very pleased at the cleaning and removal of dog smell.
– A. Blonsky (08/15/16)
What did you like MOST about Radicans?
Workmanship. The rug looks like new.
– J. Vitali (05/28/15)
What did you like MOST about Radicans?
Courtesy
– M. Ray (5/08/15)
"Extremely professional and courteous. I truly believe Radicans appreciates the business, no matter how big or small."
– A. Rammel (5/5/2015)
What did you like MOST about Radicans?
Constant Follow-Up, Instant responses
– S. Martin (5/01/15)
Great follow up and amazingly polite employees. You rock! I'm not just blowing smoke. Your team is excellent.
– J. Kelley (04/29/15)
Radicans gets the job accomplished very well
– E. Sunday Jr. (3/31/15)
What did you like MOST about Radicans?
Courtesy – they remember my name! My rugs always come back looking so much better.
– L. Hoffman (3/21/15)
What did you like most about Radicans?
"Integrity"
– K. Van Valkenburgh (3/20/2015)
I've used other rug services but Radicans is far superior.
–W. Laignel (03/12/15)
Always do a good job
– R. Gomez (3/06/15)
"Courtesy and excellence in cleaning" "You are one of the few businesses left that seems to REALLY care about service and efficiency with excellence."
– L. Yeagley (2/23/2015)
"Quality service, excellent responsible staff"
– R. Hand (2/3/2015)
Everyone was just very professional & just glad to find out about your service.
– L. Sherrill (1/2/15)
You have been here for years and have always been the very best! Your communication is the best and makes it a pleasant experience.
– A. Kelly (12/09/14)
What did you like Most about Radicans?
"Everything – your employees, everyone I dealt with were professional, knowledgeable and nice! You have such wonderful people and are trained so well. Very rare to find in any business."
– C. Chasteen (9/30/2014)
What did you like MOST about Radicans Cleaners?
"Incredible Service. Quality Work."
What did you like LEAST about Radicans Cleaners?
"Not knowing about you sooner."
– B. Flesher (9/19/2014)
"Delivered as expected (top quality cleaning) but exceeded expectations with stellar customer service and responsiveness."
– G. Bourland (9/15/2014)
They cleaned my rug & replaced worn fringe. It looks new.
– M. Ingram (09/15/14)
"Exceptional, friendly, courteous, professional & prompt. Could not be happier."
– J. Patton (8/29/2014)
Amazing job removing pet stains/odor.
– C. Gruszeczai (06/27/14)
"These are people who care about service and quality of workmanship. The most courteous group of people ever."
– M. Connor (4/30/2014)
Did a great job smoothing out the bumps from the rug! Everyone was very professional, courteous, & helpful. Was very impressed with your service.
– T. Roberts (04/30/14)
Very thorough and explained everything…sent pictures…timely…awesome customer service
– S. Grell (4/7/2014)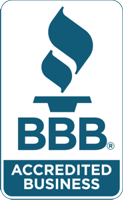 Radicans Rug Cleaners
4004 E. 11th St.
Tulsa, Oklahoma
(918) 832-0801
Our Hours
Mon-Fri 9-5 or Sat 9-1